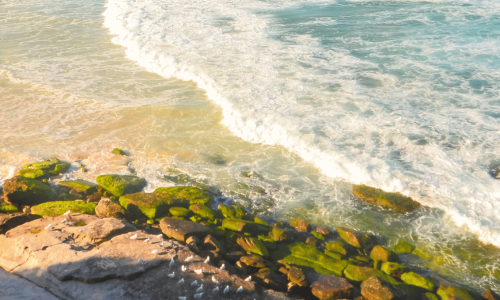 "Thank you so much! These 2 weeks will forever remembered as the most important 2 weeks of my life! I wanna thank the team for their outstanding work! You truly have a , A class team, and you guys will be on my heart forever, I will relay the remarkable work you guys are doing to all my friends and people I meet in life with an addiction problem who seek help! Plain and simple - your method works and has worked extraordinarily in my case! You're a genius!"
– NH
"Martin is doing fantastic, the family is absolutely blow away by his commitment and recovery after coming home from the clinic, its amazing! We have had quite a few social situations (including the Son's wedding!) since he came home also, so he he has had to dig even deeper at certain times which he did and got through them! Thank you once again to the whole team who of course continue to touch base with him and check in on his progress as part of the programme, you have all been wonderful and we are slowly starting to get some sort of life and normal back after years of battling through, we are so incredibly grateful! Thank you so much for your kind words."
– Cathy, Wife of Martin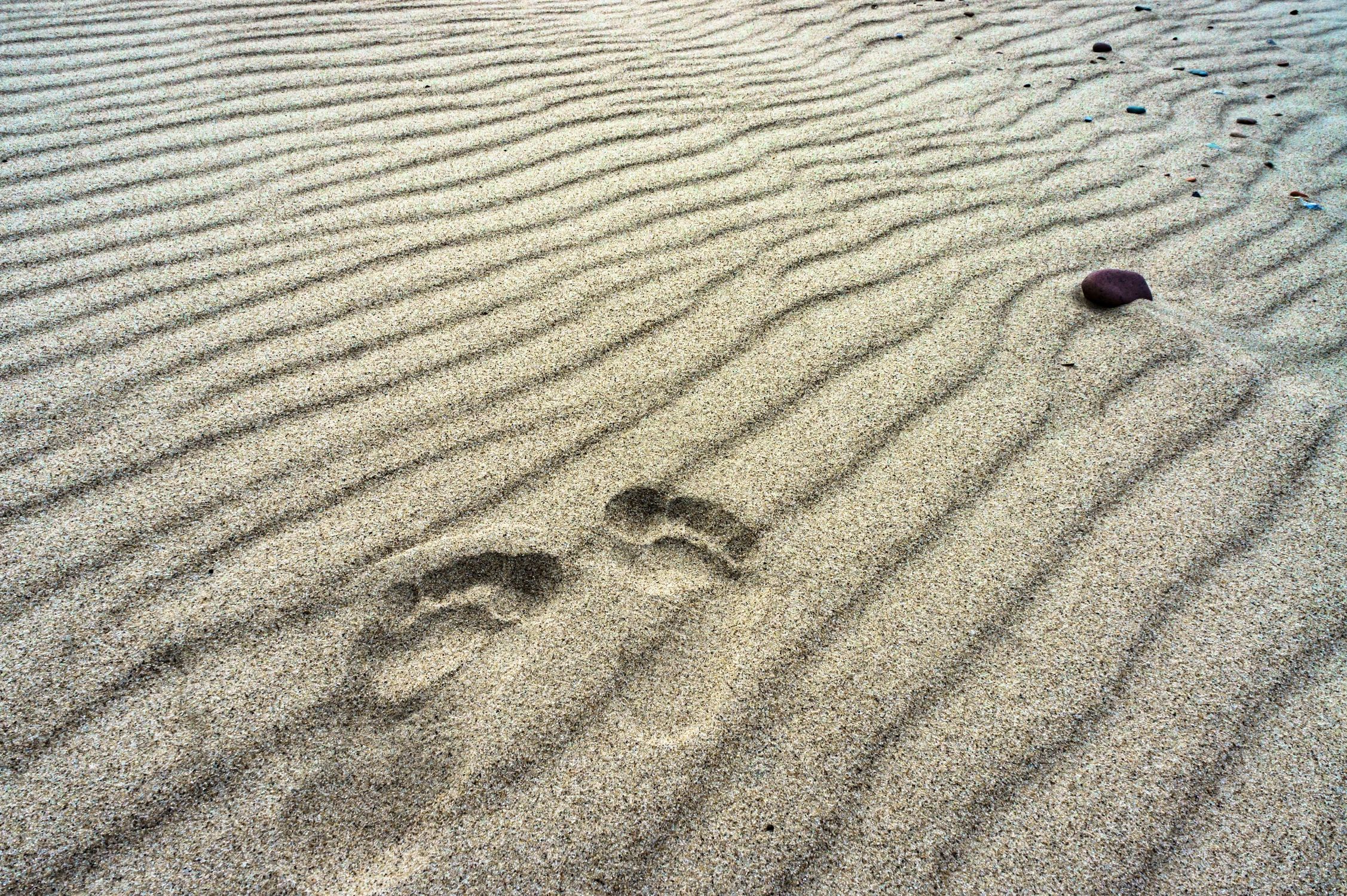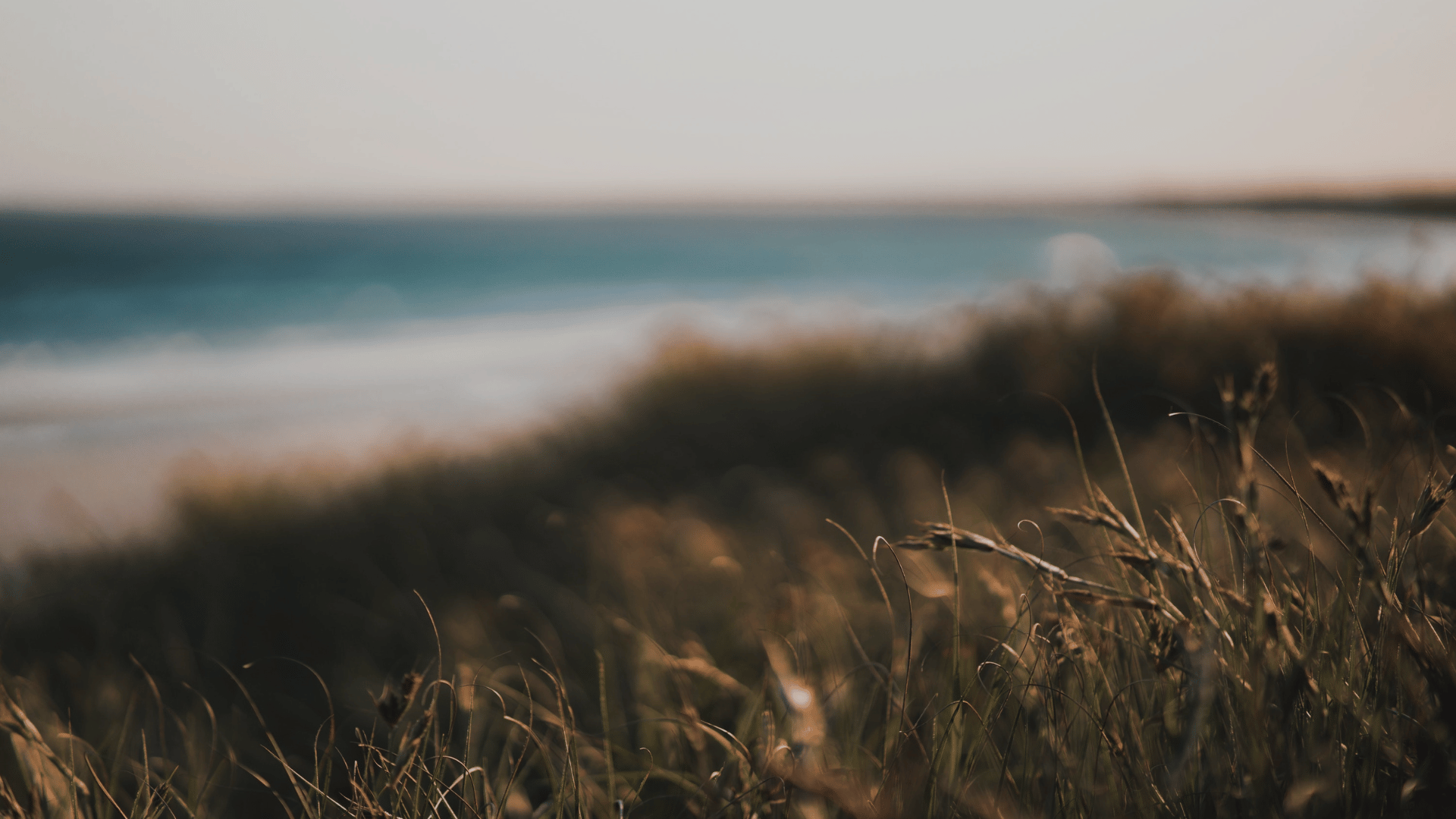 "it was such an awesome experience, I thank you and your team from the bottom of my heart for a second change at life, it will never be forgotten."
– George S
"Thank you for all the love and support during my stay. I couldn't thank you enough. I want to say "Thank you" to the team but it doesn't seem enough. Blah blah and all that stuff. Please know I have deep feelings about my experience here and the generous act provided. I truly value this period of my life. This is a special place and it's a fact."
– PY
"I found every counsellor and activity helpful. Every person I spoke to was very insightful and I really enjoyed the chats. Staff were so kind and non judgemental and caring. Yoga was great. Thank you. I'm forever grateful."
– WV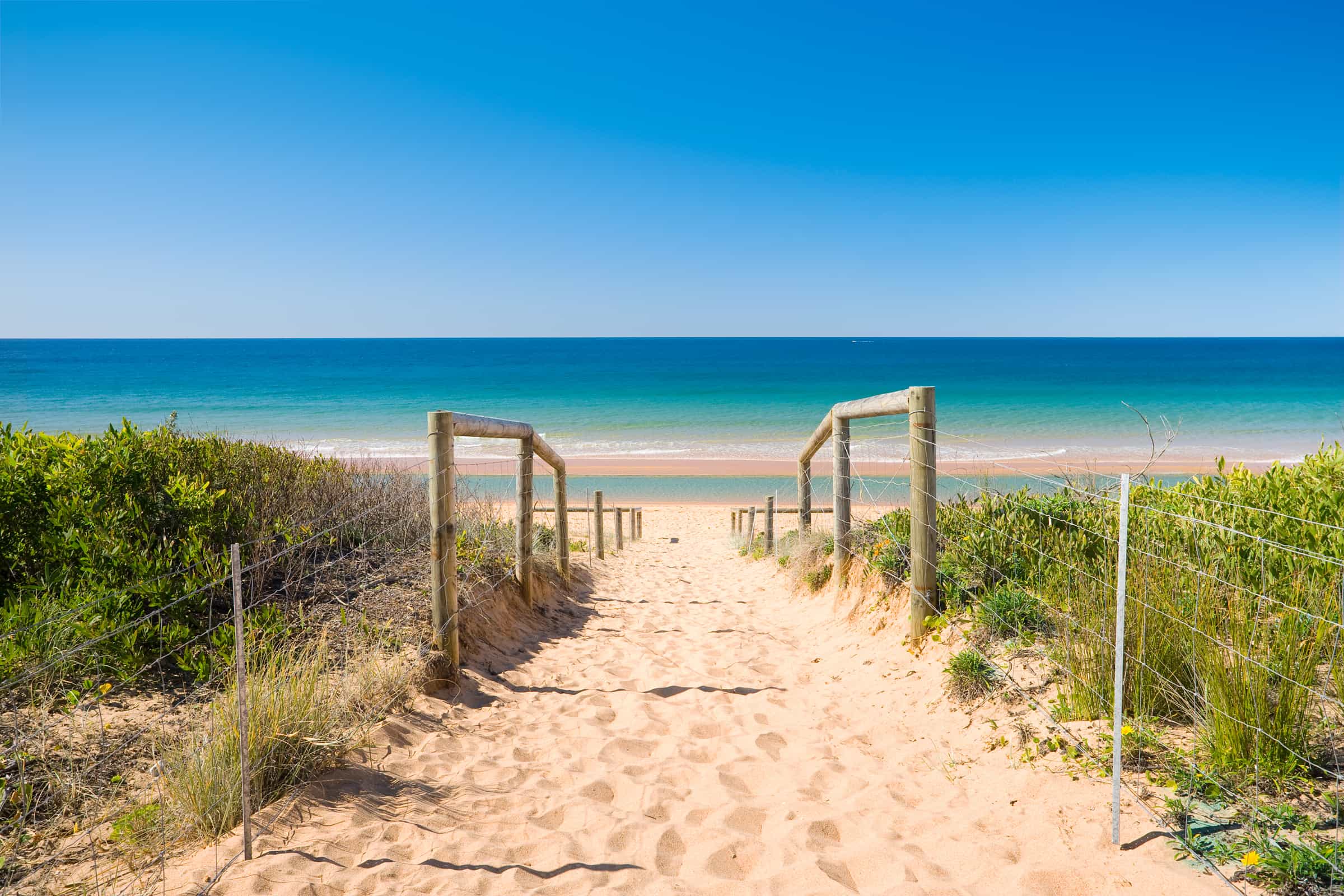 "Environment friendly from all the staff.Program diversity is good.The nurse was particularly professional and compassionate during my first couple of days here."
– CF
"If anyone can experience a stay here they are very fortunate. I was so grateful that I was afforded the opportunity to stay here for 2 weeks. Having said that I was open to changing my life and fixing myself. I have benefited sooooo much for myself and my loved ones. I'm heading back into the world with clarity and more love for myself and more importantly in my heart. Thank you, thank you, thank you for allowing me into the wellness temple that Sydney Detox and Rehab is. I am on track and I am amazing!""
–NG
"Thank you to the team at Sydney Detox and Rehab. You have helped me greatly only road to recovery. A highly recommended facility a life changing week of my life!"
– Ed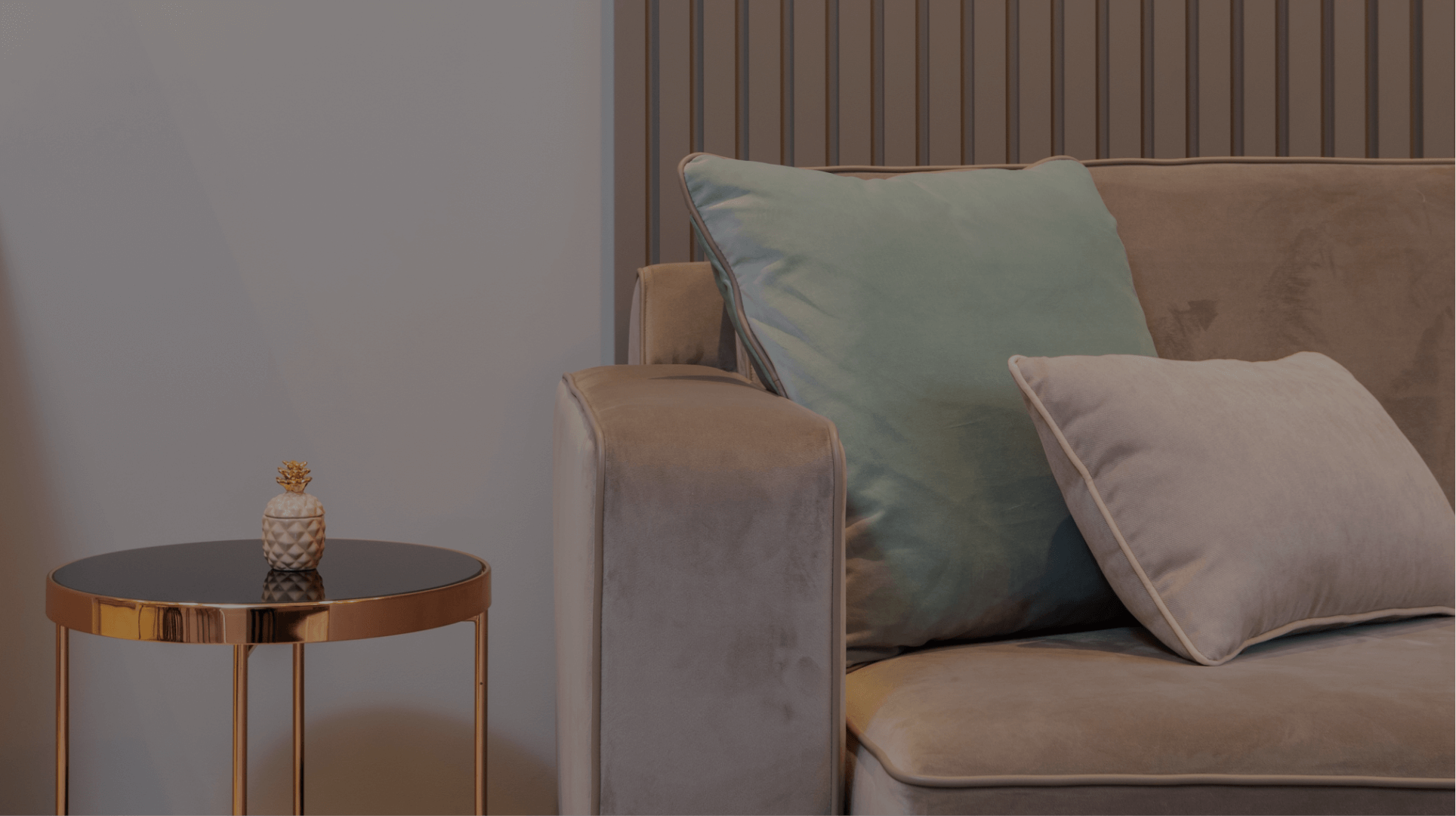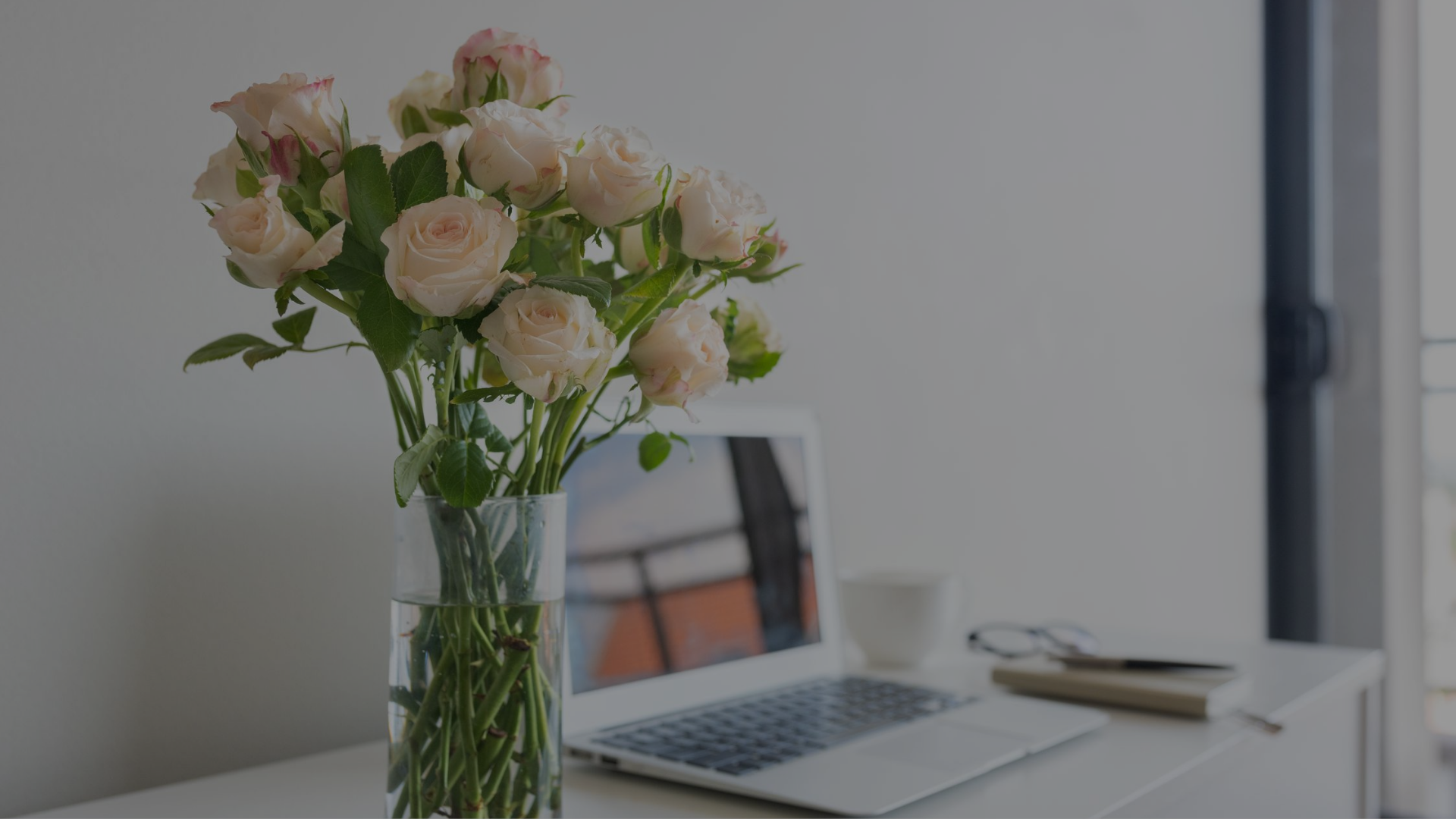 "Whatever you guys did to me. I don't want cocaine."
– MS
"A massive Thankyou to the team at SDR for providing a life changing experience. The staff, food, accomodation, facilities, care, programs and extra activities were second to none. No want or desire was too hard to accomodate for by the team and this truly was a individual program tailored to my liking with the maximum benefits and results in the end. My three week stay has changed my life and put a spring back in my step. I cannot recommend this treatment/experience high enough. A+ kudos to you team and Thankyou once again😊"
– MM
"The place is great. Everyone is responsive. The vision board relaxed me. Gym work excellent. I am a big supporter. Nice to have reflection time – blocks built into the day. Time to get my thoughts right and to process. You're able to get in touch with yourself. It was lonely the first 2 nights. But I got stronger. Impressed with speed to market- SDR was able to intervene immediately. Very quick. I got 30 days out of it by being so intense, with the one on one counselling. The one on one attention to your personal stuff is great. It was a life changing."
– OD
"There are a bunch of things to take away: meditation and chanting, setting up a morning routine; doing my meditation and breathing meditation. "I am. I will I must." I say it to myself each night before I go to sleep. It pushes other thoughts away. I've slept better than in years. I even slept the whole night through- I cannot remember when the last time was that I did that. Holistically it's been great.It was not just focused on the detox and rehab. There was a whole lot of other stuff that was really worthwhile. The counsellors were great. I'll be going with my wife to dancing lessons- she'll love it. It's not really my thing but we can meet in the middle. Everyone was great. It's the first time in 15 years we've both been sober."
– HB
"It's been emotional for me. But I feel good. Stronger. This week I haven't missed the alcohol. My take away was that I've never spoken with a counsellor. It was like verbal diarrhoea! It all just came out. The tears too. I didn't realise how little I share of my inner feelings to anyone and it was a big breakthrough being able to share with the counsellors. Initially the music was a struggle. Some of the words I couldn't understand. But I found a better place about it and it got more comfortable. I decided I want to go to church again. So I'll work out how to put it in my schedule. Some of the counselling was completely alternative like the art therapy, but the art therapist was lovely. Some of the stuff that came up was uncanny. I didn't want to come. I'm glad I did."
– GH
"After leaving Sydney Detox and Rehab: Saying "No." I had an epiphany. It's not so much about the duration you're off alcohol. You're doing the time. When you go 3 months of abstinence you have so many experiences you have to live through. You're building resilience and experience.I've gone and done it. I've gone to football- Swans. I went to a 40th birthday party- booze and wine everywhere. I played golf, been to luxury restaurants. I've been drinking alcohol free beer. I went to the Whitsundays with my wife. Beautiful sunsets. Romantic. My wife was even having some wine. You tick these things off as you go. It's not about the duration of abstinence. It is about the times you say "No." That's the difference.My wife insisted I go to a school cocktail. I had spent the whole day driving around a car. I was tired and hungry and pissed off. She made me go to this wine event. Baclofen has been my friend through out. Increase your experiences of saying "No."Reframe the abstinence issue: it's about saying "No" in a variety of experiences, it's not the duration of the abstinence that has been important for me."
– GS
"I really am so grateful to have found your bespoke service."
– Sue
"I was totally happy with my room. The day lounge was good. The desk critical. The internet is fast. The core product- detox and rehab – is fantastic. The counsellors- everybody brought something different. A good blend. I loved the Sound Bath- enjoyed it a lot- she said you're not a robot.Doors open. Savour it. SDR is super flexible.Have no regrets. Being at Sydney Detox and Rehab will change your life. Don't hesitate. Make the phone call. The team is incredible. Go in with an open mind. You'll come out with an open heart."
– SG
"Waking to my last of 7 days here at SDR I feel enormous gratitude for the past week. I hav experienced genuine love and compassion from all the wonderful people I have met here. The therapists, prescriber, and counsellors have been so professional and caring. The yoga and walks , the massage and dietary advice were my favourite. Most of all though, my confidence in being able to move forward as the REAL ME, with tools in place to do so is the greatest gift I am taking with me. Thank you to all the team from the bottom of my heart."
– HC
"It really is quite hard to put all the qualities down in writing when describing this haven, but I must try to so others can be blessed learning how to be our best selves. The teachers here are all very specialised in each domain that they heal with. Think spiritual meeting of minds and body, with a lot of patience and care. My personal experience here has managed to find the warrior in me but also connect into someone that I thought lost to me for some time, being my self worth and respect. This isn't one of those fake reviews, rather a 5 star experience which produces a. Calm and quiet mind but a strong one in these difficult fast paced times of ours."
– AR
"I'm grateful to be here meeting these amazing new people"
– FD
"Being at SDR opened my mind and educated me on things you take for granted- your health, mind and spirituality. The one on one counselling is very good. Doing the detox and rehab allowed me to give time to my self. It was calming and I could rebuild myself. I don't need that "s—t" to keep me going."
– AV
"I can't recommend the Team at SD&R highly enough. What they did for me was nothing short of miraculous. Their care, attention and flexibility was exactly what I needed in my moment of need. If you open your mind and create the space to be cared for, they'll open your heart and give you the skills live to your full potential. In my case the 1:1 care was critical and huge differentiator in the outcomes""
– Male, Snr. Executive, late 40's (Alcohol)"
"I will recommend to participate in everything. The fact it is a home environment made a big difference for someone with anxiety like me. It is a welcoming, calm environment. I didn't want to go with a large group so it was nice to have one on one counselling. It was so calm and lovely. Everyone is so nice and supportive."
– Lachlan
"5 star location together with very caring staff and world class counsellors combined to give me a good chance at leading a new and better life without addiction."
– Mike
"I enjoyed the yoga. Great to have a personalised teacher. I learnt a lot. The counsellors- I enjoyed all of that. The personal trainer was excellent. I feel great, more energetic."
- Bianca
"Such a transformative experience. The counselling provided addresses all fronts of addiction and poor mental health. I'm not a particularly spiritual/religious person, but now understand the value and meaning of taking care of your spirit. At no point did I feel trapped or anxious. Every day of my stay was fulfilling, anxiety free and extremely valuable. This place is unique in that the experience is tailored to each individual and there is a reasonable degree of freedom. The staff here are beautiful, kind people and there are inadequate words to describe how grateful I am for their kindness and support."
– CP
"A private, individually tailored counselling facility is what I wanted and very much found at Sydney Detox and Rehab. Their many different counsellors meant I found the right one that worked for me. Non counselling sessions were fantastic, helping me with physical as well as mental stress and addiction that led me here. Practical and realistic tools to help me in the future will be the best things I will take from Sydney Detox and Rehab."
- KD
"Sydney Detox and Rehab feels like home. Whatever you're going through in counselling you're able to do those emotions and have somebody with that experience able to understand your emotions. The counsellors have real life experience. They want to see results. They follow through with whatever you have going on for you, and find different angles to help. Not traditional methods. Finding different methods that work for you. There are only 5 people staying at the rehab at the most, and the fewer people gives focus and emphasis on yourself. If you're not facing something and struggling, the focus is on you.You cannot push it away. You're forced to face it. And the counsellors help you face it. Compared to other places where there are many people, say 50 people, you fly under the radar. You're held accountable for your stuff. I got a lot stronger and lighter. I let go of my anger and a lot of emotional baggage."
– Jimmy
"Sydney Detox and Rehab changed my life in so many ways. Firstly, I came with lots of trauma from the past and thanks to the emotional counsellor I realised they were the main reasons for my alcohol and drug abuse and I worked on them so now they are not creating anxiety anymore. Secondly, there you will find a very kind environment with an awesome team from the yoga teacher, sport and life coach to the addiction psychologists and counsellors. Thirdly, the chef is awesome and the facilities are great to enjoy a rejuvenating time. Finally, I've never felt better in my whole life after this week, and I will advise anyone who is struggling with addiction and mental health difficulties to not hesitate and make the best decision in their life."
– Max
"When I came I was at the lowest period in my life. Making the decision to change was the first step. But Sydney Detox and Rehab gave me the tools and support to make that change. Food was amazing. Staff were great. Counsellors really helpful. I got so much out of being there."
- Tim
"One thing I found is the location is really good. Lots of places to walk. Counsellors have been excellent. I got different things out of each one. I feel more confident in myself and the ability to conquer my inner and outer problems. Doing yoga and going on walks takes your mind off things. Food has been great. Level of freedom is good. Compliment to the staff. They have been very accommodating and have made sure my stay is the best for my recovery and future."
– Peter
"Sydney Detox and Rehab provides everything they say they will- it is private, confidential and luxurious. It is located within easy reach of beaches, easy walks and places to exercise. The counselling takes several forms and there is a format to suit everyone. The yoga, massages and acupuncture add another dimension to improving your life and well being following the detox. The rehab is supported by healthy organic food and cheerful encouraging staff who put their clients needs first. I am delighted to recommend the service and look forward to the rest of my healthy life."
– Jeanne
"Having come to the end of my four week stay at Sydney Detox and Rehab, I can honestly say that the tailored program and team of expert staff have not only saved my life but in doing so, changed my life. I have struggled with addiction over many years and have completed numerous 'in-patient' treatment stays, all varying in duration, intensity and approach. The tailored program including daily one-on-one counselling sessions, individual Personal Training and yoga created an optimal environment in which I could focus all my efforts on establishing a foundation for life-long recovery. As stated on the Sydney Detox and Rehab web-site, "programs are tailored made to each client and developed in partnership with you to better meet your particular needs". I can attest to this approach as I was able to work with the team at Sydney Detox and Rehab to develop and implement a structured and progressive 'out-patient' program as part of my transition back into the 'real world' that ensures I have the best possible chance of long-term recovery. I would like to acknowledge the incredible work of the team who are responsible for creating the optimal environment in support of my recovery and assisting me to create a treatment plan that both meets my needs and exceeds my expectations. I will never forget the love, encouragement and opportunity you have given me to move forward with the rest of my life."
- Mark
"Checking into Sydney Detox and Rehab is by far the greatest decision I have ever made. It took a lot of bravery and honesty to come to the decision that I needed help to beat my addiction to cocaine. From the moment that I set foot in the centre, I knew I was "home". The place has tremendous views , the food was 5 star and the staff so lovely and kind. But the very best, most important side of things was the therapy! It was carefully chosen and selected to suit my needs perfectly! I saw 7 therapists ranging from deep energy/trauma work, drug counselling, yoga, massage and acupuncture, medication prescribing and general therapy for anxiety, and how to re enter my life and family as a changed sober wife and mommy. I feel such love and admiration for the clinical co ordinator, who tended to my every need and wish and orchestrated the enormous shift and change in me. I am saddened that I must go home and wish so badly that I could stay one more week and learn more about myself and deepen the love and compassion for me. Thank you all from the bottom of my heart. I love you all to the moon and back! I will be eternally grateful to you all for helping me to save myself, my family, and everything that matters in my life. Much love"
– MS
"Staff at Sydney Detox and Rehab are kind and caring and understanding. They are very supportive. I've become greatly appreciative of the treatment they gave me: highly restorative and helpful. I am grateful for the assistance they've provided me."
– RM
"Lovely accommodation, beautiful people and area, loved the program and all the counsellors."
- JK
"An incredible & life-saving experience at Sydney Detox & Rehab centre. The treatment was completely tailored, rather than a 1-size fits all, and the supporting practitioners recruited to support you are world-class. They are caring, compassionate and professional and provide a 360 degree approach for the mind, body and spirit. The healthy food provided by a daily chef will be missed! Every whim (intolerance / preference) catered to. For those seeking privacy for their recovery and no awkward group sessions, this is the place to go."
– LM
"I'm happy to write this review as I am very satisfied customer. My time at Sydney & Detox Rehab was characterized as full of exercise, counselling, mind relaxation strategies and great food. A great way to start the journey of recovery. The team put on a great experience and I couldn't recommend it higher."
– CG
"Staying at the Sydney Detox and Rehab has been a life changing experience for me in the most positive way imaginable. In the past month I have spent here I have met some of the most loving, caring and compassionate people who worked with me on a daily basis to get to the point where I can confidently say I feel completely rehabilitated. I would like to thank everyone who works here for the amazing work. I 100% recommend this rehabilitation for anyone who needs support to detoxify or rehabilitate themselves. There is no equal to Sydney detox and rehab. Thanks again for all your help!"
– MM
"Tonight is my last night at Sydney detox. I can say I highly recommend this clinic. It is more than a clinic, it is a home away from home. Every single person I come into contact with was brilliant. Why you may ask? Each person was genuine in wanting to help. Each person REALLY LISTENED to what you had to say. This is itself makes you feel valuable at worthwhile. Every step of the journey they are there to support you in any way they can. The chefs cooking blew me away. Never was I hungry or wanting for anything. Top notch! The yoga classes were the best I have done. Although I was pushed when I was tired or unable to do something this was accepted with no judgement. The counsellors were inspiring and I only wish I had more time with them – one counsellor was above and beyond. The manager was super in managing and co-coordinating my whole stay. Anything I wanted she was onto it pronto. Her kindness + gentleness did not go unnoticed. I want to tell all doctors that you should be sending you patients to this clinic. No one will be disappointed."
- JF
"I wish I was coming back this weekend. It was so amazing!"
– AS
"Going to Sydney Detox and Rehab was a pleasurable experience. All of the staff make you part of the family. The fact that there are only a few clients at any one time means you get full one on one attention to learn and resolve personal issues."
– PS
"I am a 61 year old professional woman. Alcohol dependence snuck up on me and I denied it for a long time. When I realised I needed help I made many calls. From the first call the manager was down to earth, practical and the counsellor was very kind. They both made it very easy to make the call towards health. I made the right choice. Sydney Detox and Rehab is a safe place. The centre has a holistic approach and the multi disciplinarian team work seamlessly together. Each client has their own program depending on their needs and their interests. Every moment I felt nurtured and supported on all levels physically, mentally, emotionally and spiritually. The food is fabulous, the counselling is non-invasive but challenging, the yoga and massage – amazing. The environment is easy and comfortable and feels like home. I am going home feeling more grounded than I have for a long time with strategies in place and ongoing support from the team. I have nothing but gratitude for my time here."
- LM
"The manager and team at Sydney Detox and Rehab were amazing in helping me with detox from alcohol. They created a safe environment I felt comfortable in and were very accommodating to my needs. I feel I can go back to my life with confidence and understanding about my addiction. It will make the transition into sobriety easier."
– SW
"Coming here is life changing. It is not only set in beautiful surroundings and in a magnificent house with some of the best food I have ever eaten, it has given ME back. The caring support of the whole team especially the host, have me time, encouragement and the freedom to share which allowed me to overcome my alcohol addiction. The amount of different therapies on offer, along with the daily one on one therapy sessions has given me clarity and tools to take into my daily life to succeed. I wasn't ready to come for therapy but I knew if I didn't I would lose everything, so waiting until you're ready is no excuse. You need to do it now. This isn't a centre – it becomes a new memory that will remind me of the days I found Me again, and happiness and knowledge that today is a great day and my new sobriety life outside is very much possible because I don't ever want to say sorry for my drinking to anyone again. I can't recommend Sydney Detox and Rehab enough and thank them for giving me back what I could have lost forever. The Found Hills Lady"
– RK
"All staff members are willing and very helpful through a though time. The food is 5-star rated, the carers are easy to get along with, the counsellor is very realistic, easy to talk to and is willing to have outdoor sessions which is a lot easier than sitting inside all day. The massage and fitness is very easy to get along with and a lot of knowledge about your body and health is shared and is easy going. The management staff are very thoughtful and caring, the run a very good ship in a very good house. The house is very comfortable with wonderful views and I wish to thank all the people who help in this time that I was there. Thanks from the boy from the bush."
- GS
"This addiction detox centre is so unique, it's a rare find in the heart of Sydney. Other detox and rehabs have too many people and you can get lost in the busy environment. This centre is small, peaceful, confidential and very, very private, with all the comforts you need. I highly recommend it."
– JE
"On arrival I didn't think I would be learning in such a positive motivated state. You all have impacted me in more ways than you know and taken me out of my comfort zone… in every way possible. I have learnt to slow down, to forgive, relax, and have opened my eyes to the feeling of being sober and content. I am clearer, my skin, my body and my mind. Thank you. I can't wait to carry what I have learnt into my life and tach others how."
– MB
"At your pace, & on your time..when you are ready… the guys have already started.. Whilst fear and not knowing what to expect can be overwhelming, the love, care and nurturing I received during my stay cannot be bought. I found myself again & there are not enough stars in the world to rate that! Thank you"
- AD xxxx
"My stay at Sydney Detox and Rehab was a really valuable experience to me.SD Thank you for fundamentally changing my life and helping me believe I am more than a drug addict."
– MM
"Being at Sydney Detox and Rehab for 3 weeks has been very very good. I am very happy with my progress. Highlights have been the staff, food, accommodation and the counsellors. They have a unique approach which is multi faceted. The most helpful thing was also meeting the other people at the facility. The location and the environment was very comfortable."
– Sean
"AThank you to the team at Sydney Detox and Rehab. You have helped me greatly only road to recovery. A highly recommended facility a life changing week of my life!"
- Ed
"Everything and everyone was very pleasant and very nice. Even if I wasn't coming for rehab Id come here for the food. Sydney Detox and Rehab has a relaxed and comfortable atmosphere. I was very comfortable with the counsellors. I didn't feel like I was stuck in an office and interrogated. We talked about multiple ways of dealing with things."
– Dylan
"The Therapy was unbelievable. It helped me to find myself. It is the best breakthrough I've made in a big time. Three weeks is optimal. There is extra time to yourself, extra time to learn. It's important to be around positive energy. I enjoyed the time at the detox. It helps you to be yourself. The therapy side is amazing – its about healing yourself. I went through it. I don't think anything else is needed. It explores the energy side of life. It was about getting rid of bad energy. My Anxiety reduced by 50%. Drugs mask the pain. Its a new beginning for me. Very excited get rid of bad energy in me and my body. I had very negative thinking due to the drugs. I Feel happy in myself. I Feel like my old self. My inner child. My Soul. It helped to find myself. Didn't think I had so much trauma. Glad I took advantage of everything some techniques are out there but they worked."
– JJ
"Being at SDR opened my mind and educated me on things you take for granted - your health, mind, and spirituality… and allowed me to give time to myself."
– AV
"The staff were wonderful. They made the process very easy."
– BM
"I am going to tattoo the date I came into Sydney Detox and Rehab on my ankle as a memory of how it changed my life."
– HG
For more information about our exclusive addiction treatment program, accommodations, and personalised care, please call or email us.